WHAT IS SALARY PACKAGING?
The smart way to maximise your income
Salary packaging is an ATO-approved employee benefit that affords you the ability to spend your pre-tax dollars. But it can also seem quite complicated in the beginning. 
Let's tackle the tax-free thing first up.  Ordinarily, you get paid in return for work but before this happens, your employer deducts income tax. The remaining balance is then deposited into your account. Then you pay for all your living expenses, and, if you're lucky, you put a little away for a rainy – or sunny – day. 
Salary packaging flips this around: your employer pays you the same salary but you pay for selected expenses before the tax is taken out, rather than after. This could reduce your taxable income and give you more money to spend on the things you want.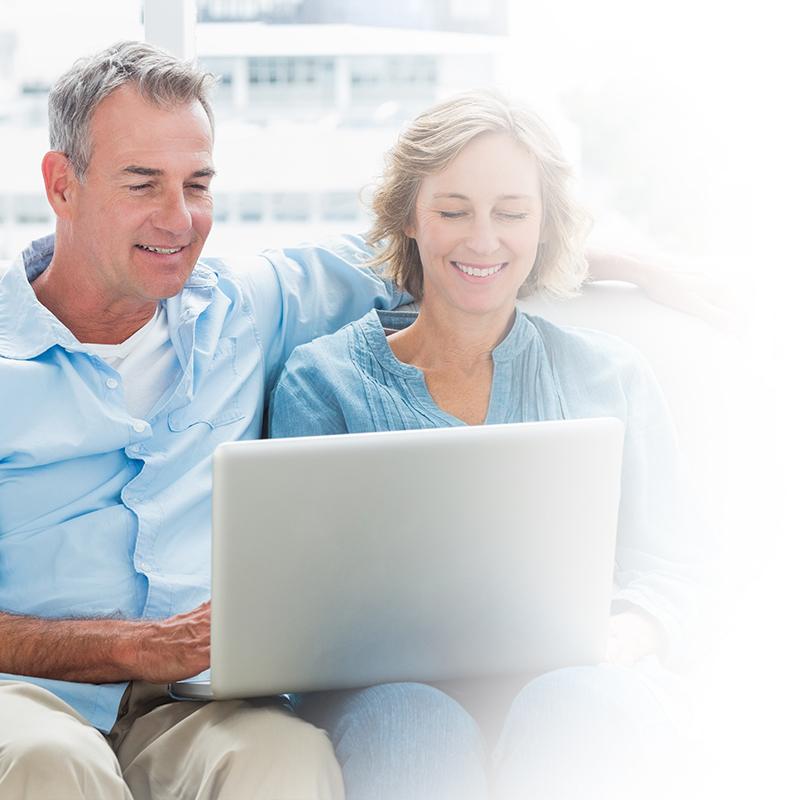 Reduce Your Tax
Depending on the industry and sector you work in, when you salary package you could be eligible to pay for a range of expenses with your pre-tax salary. This could reduce the amount of tax you pay and increase your disposable income.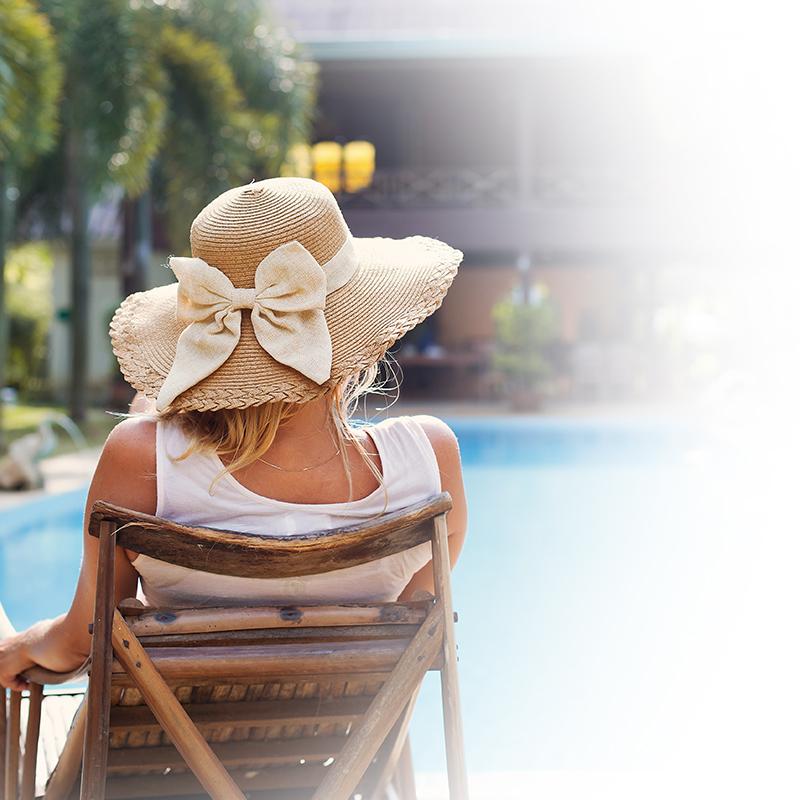 Spend or Save
It's up to you. You could use your money to purchase that special item you've been eyeing off, go on that well deserved holiday, or put it away for something you might need in the future. It's your money, so do more with it.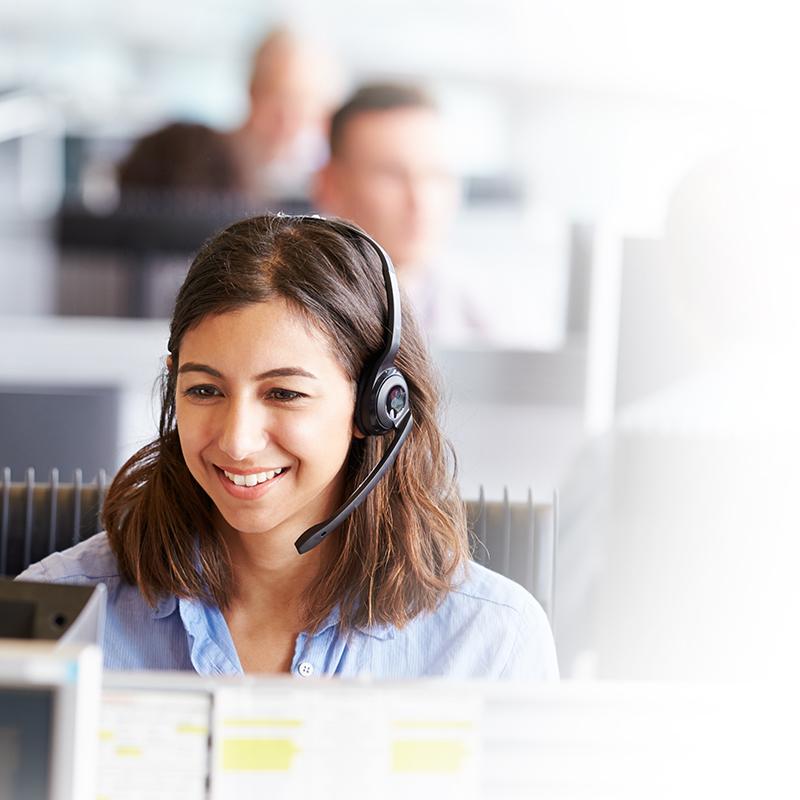 Service and Knowledge
We've served Queenslanders across all sectors for more than 20 years now. Our customer service and knowledge of the employee benefits landscape is unparalleled.
 
SALARY PACKAGING EXPLAINED
What types of expenses can I salary package?
Depending on your employer, the industry you work in and certain individual circumstances, the benefits you may be able to package include car repayments, work-related devices, mortgage and rent payments and everyday expenses including utility bills. Most people could reduce their taxable income by salary packaging a few everyday expenses.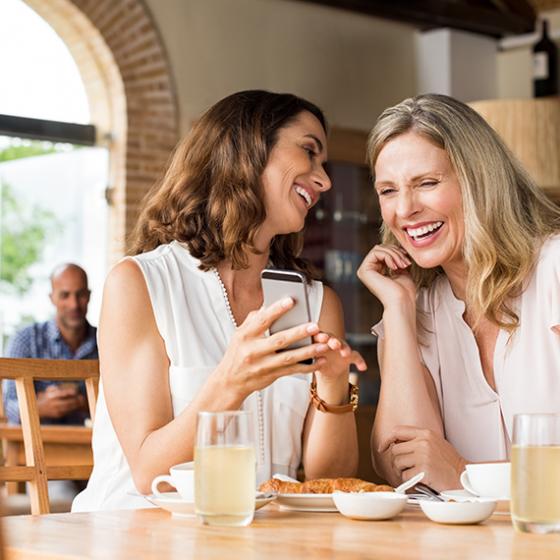 SALARY PACKAGING
What are the benefits of salary packaging through RemServ?

Queenslanders serving Queenslanders
We've been a leading employee benefits providers for more than two decades, helping thousands of Queenslanders to do more with their money.

Tax Benefits
Pay for everyday expenses with a combination of pre- and post-tax funds, which could lower your taxable income and save you money!

Flexible packaging options to suit your lifestyle
From everyday expenses to repaying your home or car, there's no shortage of benefits you could package.

Easy claiming
With the RemServ app, claiming is easy – anytime, anywhere. Say goodbye to paper claims!

A cost-effective way into your next car
We have access to some pretty great car deals. Plus we'll manage everything – from sourcing your vehicle to the paperwork and drawing up your budget. 

Hassle-free customer service
Salary packaging can be complex, but we pride ourselves on making it clear and understandable for you so that you can enjoy the benefits. 

How much could salary packaging save me?
A quick salary packaging example
Karen earns $60,000 per year. She works for a charity, and her employer allows her to salary package these everyday items up to a cap of $15,900 per Fringe Benefit Tax year. By salary packaging up to the full $15,900 permitted, she could be up to $5,206 better off each FBT year. This amount doesn't include other salary packaging benefits she could be entitled to. (Please note that the amount Karen can salary package depends on her employer's salary packaging policy. Please contact us to discuss the amount you may be able to salary package given your individual circumstances.)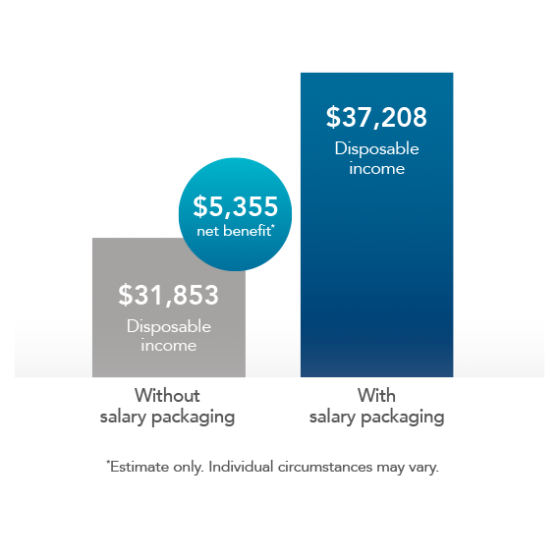 How much could salary packaging save me?
Use our calculators for a guide to your potential savings through salary packaging. 
 
How much does it cost to salary package with RemServ?
In exchange for managing a standard salary packaging account – and depending on your employer's salary packaging policy – we charge an annual administration fee of $200. Similar to the benefits you enjoy, this fee is paid out of pre-tax dollars and doesn't contribute toward your cap towards or attract Fringe Benefit Tax (Additional charges may apply for other benefits, such as a novated lease, venue hire, and Meal Entertainment.)
Keen to find out more about salary packaging the RemServ way?
Whether you're ready to get started or need more information, we're here to help.